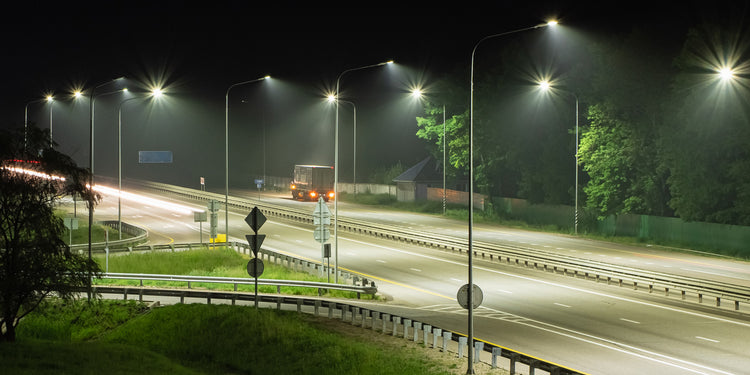 Does the UK have a road freight crime issue?
October 26, 2022
In 2020, there were 4,468 reported HGV, Freight, and Cargo crimes; it's estimated that these incidents cost the UK over £250 million per year.  
So if the UK is experiencing a road freight crime surge, what can haulage companies and their staff do to prevent these crimes from taking place? This article will explain some of the simpler steps to take in order to mitigate these risks. 
Is there a cause for concern with road freight crime currently?
Looking at the data, there is some cause for concern when considering road freight crime. Drivers are often working alone, working long shifts, and travelling late at night, which criminals know to exploit for their financial gain. 
It's reported that of the 315,000 registered HGV drivers in the UK, 20% of them have been threatened or attacked by members of the public.  
This is in tandem with increasingly sophisticated schemes where criminals target HGV lorries pretending to be police officers or warehouse staff. There have even been reports of criminals staging incidents to coax drivers out of their vehicles. 
What can be done to prevent road freight crime?
There are a number of things that can be done by both the HGV driver and the haulage company to reduce your chances of being targeted. 
Safety tools like container locks can be used to make sure loads can't be broken into. A strong, reinforced lock makes a vast difference to any attempted robbery, whether it's planned or by chance. 
Having a security checklist that you review before departure can also be beneficial. This can include performing a visual check of the entire lorry for any suspicious activity, planning your intended route and locking the trailer load doors whilst driving. 
If you see any evidence of tampering, you'll need to check the lorry again to see if there's been any disruption to the cargo. Pay particular attention to the tilt cord, as criminals will often glue or pin this back together to disguise the fact it's been cut. 
Staying safe when parked up
When an HGV lorry is stationary, this can be a high-risk time for potential road freight crime. Always park your lorry in a well-lit area where it's visible to you at all times. If possible, park your loading doors close to a wall or another vehicle to deter thieves from getting to its contents. 
Decide where you will spend the night before you set off, and use regular overnight spots that other HGV drivers use.
Finally, if you have experienced a crime, it's vital that you report it at the earliest opportunity.
---
WHETHER YOU NEED SAFETY EQUIPMENT, WHEEL TRIMS, CAB FURNISHINGS, AIR HORNS, OR MORE, WE'RE THE DRIVING FORCE BEHIND BRITAIN'S TRUCKERS.

 

CLICK HERE

 

TO BROWSE OUR RANGE OF TRUCK ACCESSORIES OR CALL US NOW ON 01284 810680
---
Share this post
---
---