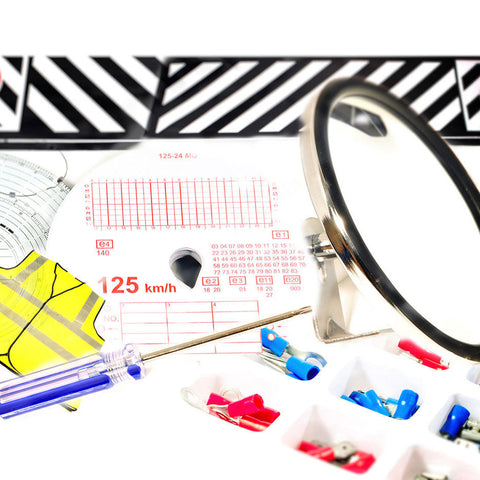 Health & Safety
There's nothing more important than safety on the job. That's why we stock a range of protective hardwearing gloves, safety shoes, Hi-Viz clothing and tools. Great materials, great choice, great prices.
Your safety is priceless. Stay safe with our range of handy tools and quality protective clothing, as well as a selection of safety mirrors for manoeuvring.
Gloves: Enjoy safety and comfort with rigger, fur-lined, unlined, and reflective Hi-Viz gloves
Hi-Viz: Be safe, be seen with Hi-Viz waistcoats, bomber jackets, and hard hats
Mirrors: Ensure your safety with our range of blind spot mirrors
Safety shoes: Protect your feet with steel toe-capped, shock-absorbent clacks
Tacho: Select from tacho cards/rolls, wallets, holders, discs and timers
Tools: Keep your load safe with steel container locks
Whatever your safety needs, we offer quick despatch from our warehouse and instant collection from our shops.