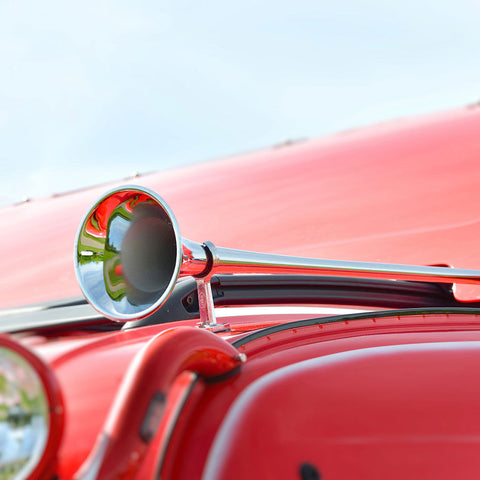 Air Horns
Make yourself heard with our range of horns starting from as little as £20. Whatever your style or budget, we've got a chrome, stainless steel, or coloured plastic air horn for you.
How loud do you want your horn to be? Our loudest air horn is the famous Diesel Train Horn sounding out a mega 170db! We've got a range of decibels to suit your needs, whether you have an air supply or 12v or 24v electric set up.
Take your pick from our chrome, stainless steel, or coloured plastic horns. Plus, our electric horns are also suitable for most cars, vans, campers, buses, and coaches.
Air horns: A range of air horns from leading manufacturers including Hadley and Marco
Electric horns: Single and double electric air horns from Marco
Train horn: Our most popular Diesel Train Horn - 170db!
Accessories: We supply solenoid valves, available in 12v or 24v
To toot our own horn, you'll struggle to find a better selection for any budget than ours.