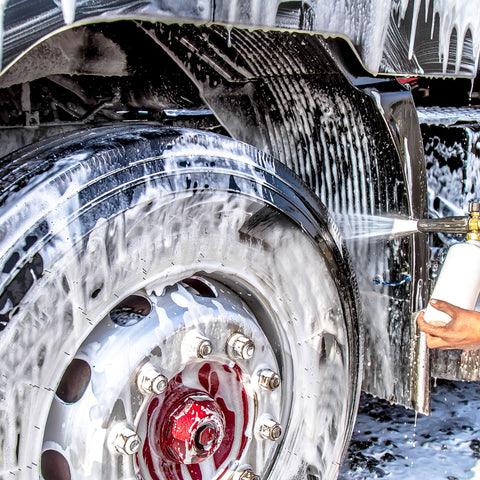 Cleaning
If you like a dazzling dashboard and sparkling steering wheel, we've got the cleaning products for you.
Ensure your cab has that home from home feel with our range of cleaning products.
Ideal for both inside and outside the cab, our polishing and freshening products are suitable for all materials and we also supply polishing pads, air dusters, and cab vacuum cleaners.
Exterior cleaning: Everything you need to keep your cab's exterior spotless
Interior cleaning: A range of wipes, cloths, and cleaners for inside your cab 
Air dusters/vacuums: Air dusters, air hose extensions, adaptors and vacuums
Air fresheners: Enjoy a fresh-smelling cab with our range of air fresheners
Chrome Northwest cleaning products: We stock the full range of 'No Nonsense Automotive Cleaning Products' from Chrome Northwest