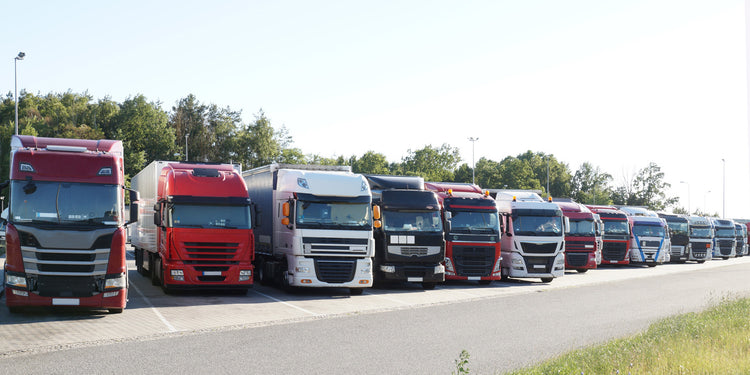 5 things you can do during your weekly 45 hours of rest
August 18, 2021
If you're a truck driver, then you know you're supposed to have a mandatory 45 hours of rest per week. It's important for you to maintain your health and ensure safety for yourselves and the public. 
However, 45 hours is a long time, and you're not going to be able to sleep that entire time.
So, we've compiled a list of hobbies you can pick up during your mandatory rest time while you're on the road or at home.
Photography
Photography is a hobby that you can get into with anything with a variety of accessible cameras such as your mobile phone camera or a proper DSLR. 
Since you're constantly driving and experiencing different parts of the world, you can slowly start to capture the memories.
If you're not sure where to start, there are endless YouTube videos on the subject. Check out this one for a ten minute introduction to photography. Or you can watch this one for a full two-hour deep dive introduction to photography. 
Exercise 
Exercise is massively important for your mental, emotional, and, of course, physical health. 
You've probably heard this all before, but exercise really does make you feel better and makes your mind sharper.

There are endless videos to help with any goal from gaining muscle to losing fat. If you're not into any of that, we merely recommend going for a short run a few times a week.

Here's a fun little guide to running.

However, if cardio isn't your preferred option, you can do a light walk, yoga, or even lift weights.
Cooking
When you're on the road as much as you are, sometimes you don't always get to cook the meals you love. However, during your mandatory rest, you might have some time to cook fresh and beautifully prepared meals using your in-cab stove.

Here's a recipe list with simple but fresh meals that you can cook in 15 minutes. 
Cooking can be incredibly nutritious and a creative outlet. With so many types of cuisine, flavours, and styles, you'll never run out of recipes.
Journaling
Taking time to write about your experiences, thoughts, and dreams is hugely therapeutic. It can be a place for stories, poetry, and anything that inspires you.

Also, it's incredibly enjoyable to re-read years in the future. You'll remember things that you had forgotten long ago. And hopefully those memories that will make you smile and maybe even chuckle about.
Podcasts
These are perfect for unwinding while on the road. You can kick back and listen to some interesting history, politics, financial advice, or latest technology updates. Whatever you fancy, there is a podcast out there for you. 
If you're not sure what you should listen to, then do a quick Google for things such as the best financial podcasts or top political podcasts.

We recommend listening to a wide variety in order to get a balanced perspective and try out something you'd never considered engaging in before.
---
---
Share this post
---
---