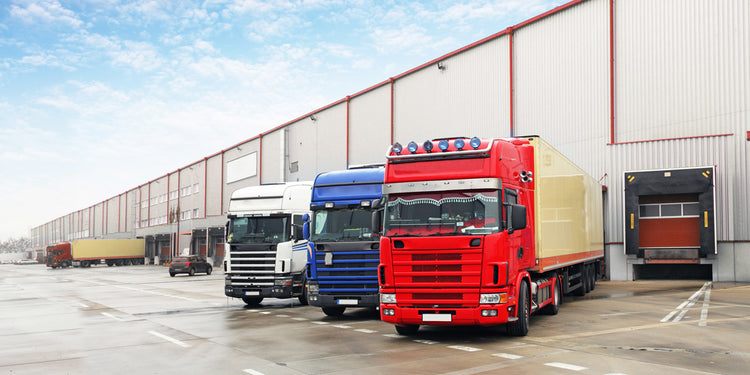 How to prevent overloading accidents
July 6, 2021
Load security is massively important to the freight industry. 
Yes, overloading might seem tempting to cut time and cost. However, taking shortcuts can lead to disastrous and even fatal consequences. 
No one wants to be responsible for such tragedies.
These accidents will hold your company liable to an endless plethora of moral and legal difficulties. 
Identify best practice
It's important to identify and codify best safety practices. Ensure your entire team is properly trained, following company systems, and reporting anyone who is ignoring guidelines.

If you need a refresher on best practices, we cannot recommend the Driver and Vehicle Standards Agency's video content for this enough. Their digestible videos specify loading best practices. 
Focus on the vehicle
Ensure that you choose the correct vehicle that is fit for the purpose. Keep in mind that there are many specialist companies that can help identify the ideal load securing system or even adapt vehicles to ensure they're correctly used.

Always load your vehicles properly and stack loads against the headboard while ensuring the centre of gravity is low. Don't forget to check that your load is stable without lashings. If the load isn't stable by itself, find a way to support it against the headboard.
Secure & restrain 
Choose a load securing system to secure your products to the vehicle chassis and prevent any possibility of imbalance or movement. Consider and identify which securing systems are the best fit for your product. It's always a good idea to consult with a 3rd party partner, if your team isn't sure on the best solution. 
Ensure that you deploy adequate load restraint: remember that dynamic forces are always stronger than static forces. This means that you should consider whether the load is secure whilst moving compared to merely sitting in the car park or warehouse. 
Communication
Training and communication are key towards avoiding accidents and fatalities. There should be adequate training and material for the driver to reference for instruction if needed.

They should be aware of every detail about the loads they're delivering, how to unload correctly, and how to deal with the loads shifting. If you don't train and properly prepare your people, then you're preparing for failure. 
---
Whether you need wheel trims, lighting, cab furnishings, air horns, or more, we're the driving force behind Britain's truckers. Click here to browse our range of truck accessories or call us now on 01284 810680
---
Share this post
---
---