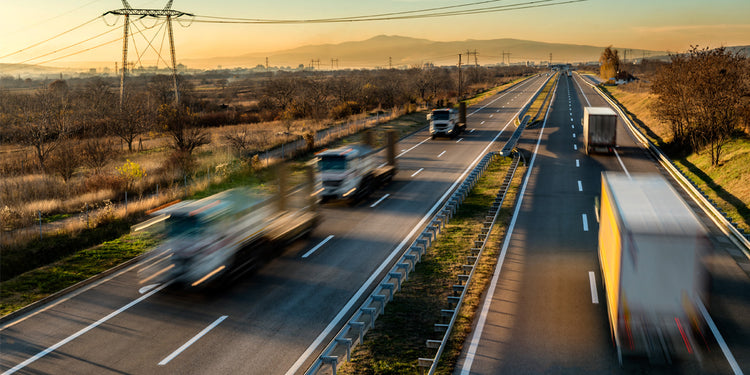 It's time truckers spoke about their mental health
May 11, 2021
The stigma around mental health means that truckers often keep quiet about their struggles. Still, considering that this occupation has a higher depression and suicide rate than others, it's time that we encouraged truckers to speak up.
Why is it important?
Money issues, isolation, and stress are common issues for truckers, and mental health charity Mates in Mind says that around 44% of work-related illnesses can be attributed to stress, anxiety, and depression.  
What to do if you're struggling 
Although the stigma around mental health is changing rapidly, there's still a long way to go.
The first and most important thing to remember is that you are not alone. Having a mental illness is no different from having a physical one, and just because it can't be seen, it doesn't mean that it's any less valid.
It can be a challenging step to take, but if you're struggling, reach out to your family, friends or colleagues for help and support. Similarly, make sure that you keep an eye out for your co-workers and don't be afraid to reach out if one of them seems to be feeling down.
What can I do to help my mental health?
There is a range of different things you can try to help improve your mental health and ensure that you get enough sleep is an excellent place to start. Sleep deprivation can be a significant factor when it comes to poor mental health, so make sure that you're taking regular rest stops and are getting around 6-9 hours of sleep a night. Sticking to a schedule and trying to wake up and go to sleep at a similar time each day can also help, as can reducing your caffeine intake.
The isolation and loneliness of long-distance trucking can have a negative impact on your mental wellbeing, so set aside sometime each day to talk to your family and friends via video apps or on the phone.
You might also find that listening to audiobooks, the radio, or podcasts can help ease feelings of isolation while you're driving - they can definitely help reduce your boredom
Ensure you keep track of your mental health and reach out to someone if you're starting to feel the strain. Don't wait until you reach your breaking point to ask for help.
If you don't feel comfortable talking to your family, friends or colleagues, then you can find resources on Mates in Mind's site here. 
---
From everyone here at CDC Truck Stuff, thank you, road heroes, for your hard work and effort keeping the country running during these difficult times. Stay safe.
---
Share this post
---
---