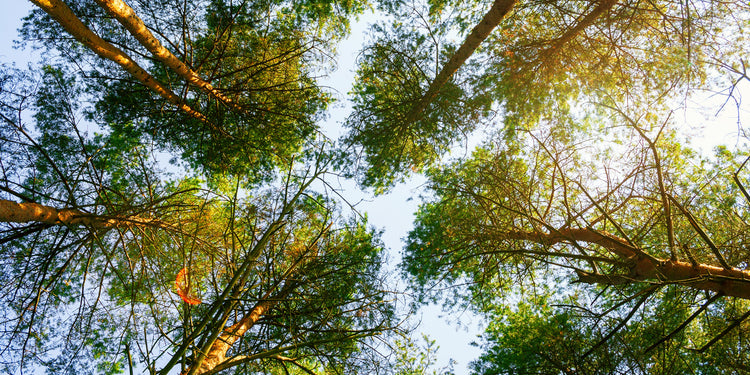 Truck Stuff partners with the Woodland Trust
February 28, 2022
We have decided to make an annual donation to the Woodland Trust, in an effort to offset some of our carbon footprint. As of January 2022 we have signed on to their corporate membership scheme.
By supporting such a good cause, we can help protect and create woods all across the UK. Planting trees, fighting unnecessary felling, and organising community events to help reconnect people with nature are just some of the great ways the Woodland Trust improves our environment. 
Who are the Woodland Trust?
The Woodland Trust is currently the largest woodland conservation charity in the United Kingdom. It was founded in 1972 to create, protect and restore our diverse and beautiful native woodland heritage, and since then has planted over 50 million trees.
Trees are an irreplaceable part of our natural landscape, but they are also the ultimate carbon capture and storage machines. Woodland ecosystems play a huge role in gathering and locking up carbon from the atmosphere including from living wood, roots, leaves, deadwood, and soil.
Woodlands provide the perfect habitat for countless wildlife species, natural materials and resources to support local communities, and spaces to play and explore for fun, healthy days out for the entire family.
What does the Woodland Trust do?
Maintaining ownership of over 1,000 sites covering over 24,700 hectares, the Trust ensures public access to its woods so everyone can enjoy a bit of nature. 33% of its woods are ancient woodland, which means land which has been under tree cover since at least the year 1600.
They've also helped create 12 square miles of brand new woodland and pledged to provide free trees to communities or places of education in order to create new woodlands.
Other projects include the Trust's partnership with BBC's Springwatch and its Nature's Calendar, which encourages members of the public to record the signs of the seasons near to them in order to keep an eye on the impact of climate change on the UK's wildlife and woodlands.
To support the Trust you can volunteer at your local woodland, become a member online, buy trees or just have a nice day out and spread the word about woodland preservation. 
Why Truck Stuff joined the Woodland Trust
We became a corporate member of the Woodland Trust for a very important reason: to help offset our carbon footprint. By supporting the UK's largest woodland conservation charity, we give back to the local and national community and help ensure we leave a legacy of sustainability.
Truck driving is fairly damaging to the environment: that, we can all agree on. By partnering with the Woodland Trust, we can lessen the impact we have on our green spaces while keeping Britain going with the goods and materials it needs.
We're proud to be corporate members of the Woodland Trust and look forward to taking more measures to improve our carbon footprint in the future.
---
---
Share this post
---
---