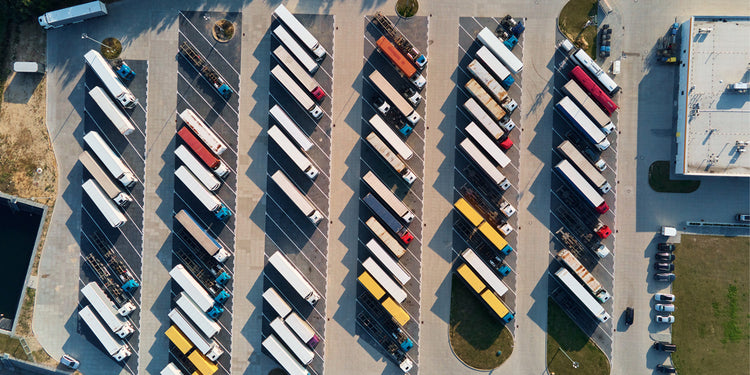 Why aren't there more parking spaces for truckers?
March 15, 2022
Despite the fact that the UK currently has a shortage of more than 100,000 qualified truck drivers and that vacancies are rising faster than on the continent, the country's facilities for truckers are still sorely lacking.
It's no secret that truckers aren't really treated very well in the UK, with less investment in parking infrastructure, showering facilities and other trucking necessities in comparison to European offerings. Drivers and hauliers have been campaigning for better facilities for years, so why is parking still an issue?
Planning permission blocks
Duncan Buchanan, Policy Director of the RHA, told the Telegraph in September 2021 that the biggest obstacle to the construction of lorry parks comes from "NIMBY councils", and residents campaigning against new developments in their local area - while neglecting to consider the economic benefits a local truck stop could bring.
Of course, not all plans for lorry parks are rejected unfairly. Yet, considering the frequency at which the construction of lorry parks is either delayed or rejected, it becomes obvious that local authorities don't consider HGV facilities good for the community.
Cars make more money
The UK is one of the only countries in the world that has a policy of opening major motorways with zero places to legally stop. As the government ended its involvement in service station planning and moved to sell land adjacent to motorways, businesses were more willing to invest. But as service stations moved from service provision to profit-chasing, they soon realised that hauliers don't bring in as much cash as a family on a day out.
In short, why provide showers, places to rest and ample parking for HGVs – which don't make much money – when you could pack every available space with toys, gifts, and fast food for families on the road?
Negative stereotypes
A deeper, cultural issue that may encourage the rejection of lorry park planning permission is the amount of negativity aimed at lorry drivers and HGVs in the UK. Large trucks and HGVs are associated with more dangerous roads, smelly pollution and traffic jams.
In 2021, the villages of Farnham, Towcester, Culcheth, Glazebury and Croft have all implemented HGV bans. A so-called "HGV Watch" scheme is also being considered by Surrey County Council. These schemes mean HGV drivers will have to take longer routes to avoid these locations, therefore increasing carbon emissions and the length of time they spend on the road between rest stops.
The UK desperately needs more HGV parking spaces and more considerate and widespread facilities, but unless something changes on a fundamental level, these problems may persist well into the future.
---
---
Share this post
---
---